The shot gun start rain out did not prevent 55 golfers attending the 2021 AGM. Congratulations to President Brent for his very capable management of the meeting.

As with all internal club AGMs, the Twin Towns Board was supportive of the meeting with both the Chair and Deputy present. Four other Directors also attended and senior manager Rod Pain gave his time to ensure the venue logistics were managed for the best interest of golf members.

Twin Towns Chair, Brian Brown thanked the Golf Committee for their 2020 management and spoke more broadly about the challenges experienced during the past year. A highlight of Brian's remarks was the presentation of a Life Member jacket to Ladies Captain, Pauline Ryan. Below golfers can see the glowing pride of Pauline holding her new jacket.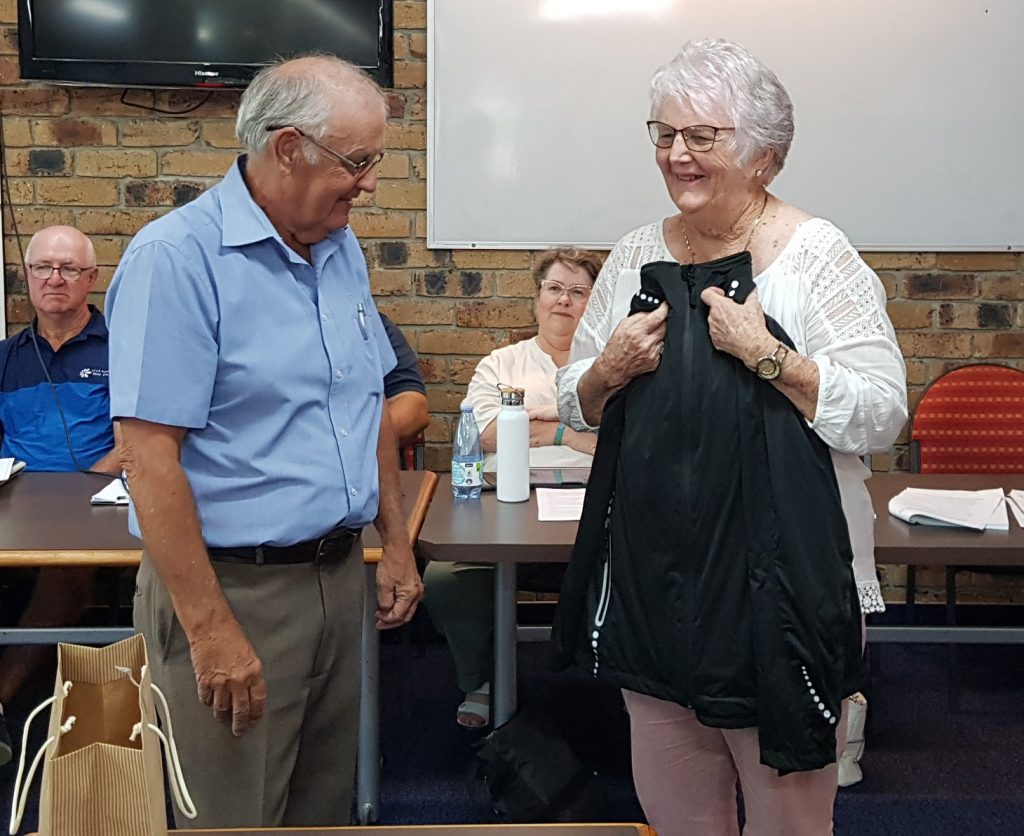 Pauline and partner Max now hold the prestigious Life Member recognition and golfers can reflect on the 50 years plus of service that these two individuals have given to Banora golf.

The President thanked Marlene Wyatt and Penny Martlew for their contribution to administration of the AGM and particularly to Marlene for preparation of the Annual Report which golf members readily voted as being read.

The notice of motion to change the election structure of the Golf Committee was comfortably passed, substantially over the 75% requirement. President Brent announced that counting of the vote would be scrutinised by two Twin Towns lady Directors, setting a Twin Towns first.

The 2021 / 2 Golf Management Committee is
President Brent McLennan, recognised for his golf competition support and allowing Committee members to do their job

Vice President Lis Edwards, the achiever and 2020 not-Secretary while ensuring the Golf Committee complied with administrative requirements

Secretary Penny Martlew, returning to the position with a well-documented history of achievement

Treasurer Peter Waslawek, first time on the Committee and brings considerable financial experience and a strong business background, loves his golf

Men's Captain Kevin Haddrick, continuing in a role where he has demonstrated passion and the ability to deliver a golf program matching the desire of members

Ladies' Captain Myra Biggar, long term strong supporter of Ladies golf and her respect by the ladies and beyond suggests ladies golf will run well

Veterans' Captain Dave Harrod, third year plus as Veterans' Captain with his blogs having an iconic following, popular and simply delivers the program that the Vets want

Men's Representative Allan Danks, second year and valuable asset to Men's golf as a capable knowledgeable player with all the necessary back room skills also brings significant business acumen to the Golf Management Committee

Ladies' Representative Rosie Connelly, continuing in the role with considerable Golf Committee experience including as Vice President also long-term manager of the flagship Sunday medley competition, great support to Lis with administrative matters.
Below the 2021/2 Golf Management Committee.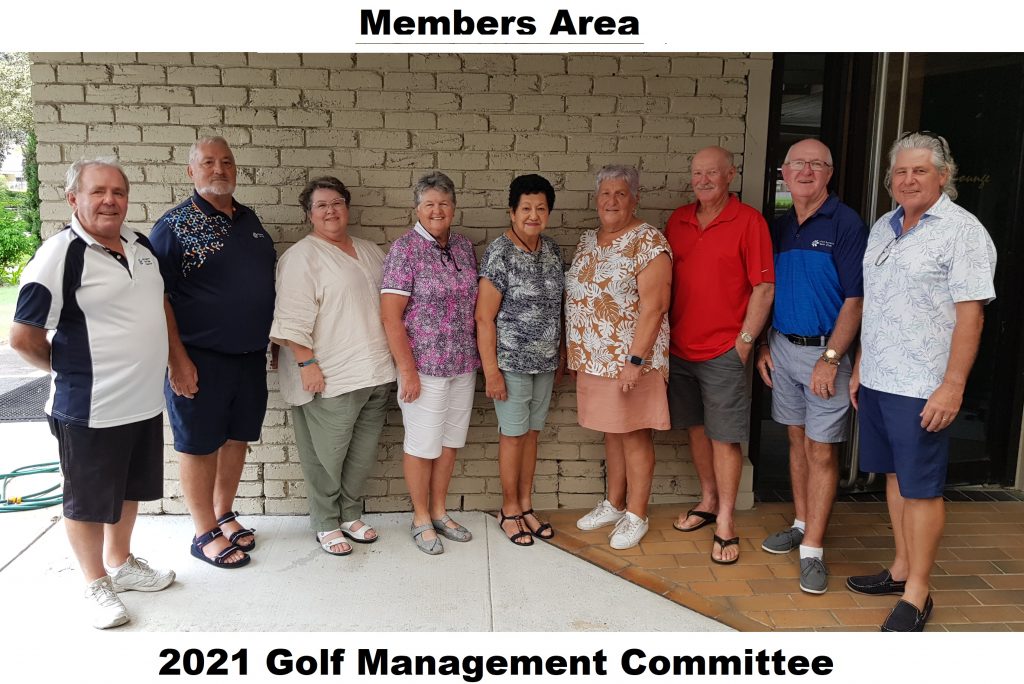 Impressive team!
Ken – Immediate Past President