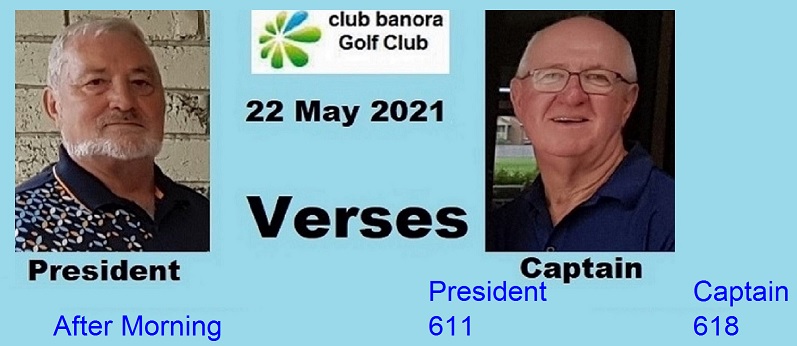 With one point separating the the President and Captain teams after the first two morning playing groups, Des Scott's outstanding 43 points put Team President 5 points ahead.
In the next playing group Pettyfor and Hayes dominated for Team Captain and took their Team to a 16 points lead. The next three playing groups were balanced in Team contribution with Michael Noakes making a solid 39 points for Team Captain. Terry Trevitt also contributed a useful 39 points and after his playing group finished Team President lead by 3 points.
The next two playing groups took Team Captain to a comfortable lead only to see the lead reduced to seven with a good 35 points by Michael Payne in the last group of the morning.
Graeme Johnson playing in the first of the afternoon groups set the tone for a Team Captain win with 37 points that provided his team with a clear lead. The Captain and his playing group then consolidated the lead adding over 120 points to their Team total. The President's playing group also went close to the 120 point mark and clawed the Team Captain lead back to 17 points.
Tony Brown (35 points), Team Captain and Michael McKay (36 points), Team President in the next two playing groups kept the momentum going for their respective teams.
Ken Mount and Nigel Luxton playing in the closing groups added 69 points to the Team Captain and ensured the Team Captain win.
Final Team scores were Wining Team Captain – 1181 and Team President -1139. Team Captain members each receive a winners golf ball.
Along with the President, I thank all golfers for their contribution to our fun day.